From website development to general technology consulting services, Tizgee has you covered. We love to work with small businesses, nonprofits and associations, although we also have supported Federal clients.
As a web development company, Tizgee focuses on the use of open-source Content Management Systems such as Drupal and WordPress.  Our aesthetically pleasing front-end designs are matched by the easy-to-use administrative back-end interfaces that we set up. Our goal is to build websites that any non-technical client can update with ease while still maintaining the professional look and feel of the website.
As a technology consulting firm, Tizgee staff have several years of experience working in and with associations and nonprofits. We understand the unique constraints and requirements of the nonprofit space. Our experience ranges from building custom solutions to helping clients define requirements, source vendors, conclude contracts, and support solution implementation. 
Tizgee LLC is a women owned, small and micro certified business that is registered and active within the Commonwealth of Virginia. Our DUNS number and EIN number are available upon request. Our Commonwealth of Virginia Women Owned Small Business Certification number is 707367 and our Commonwealth of Virginia State Corporation Commission (SCC) ID is S4578771.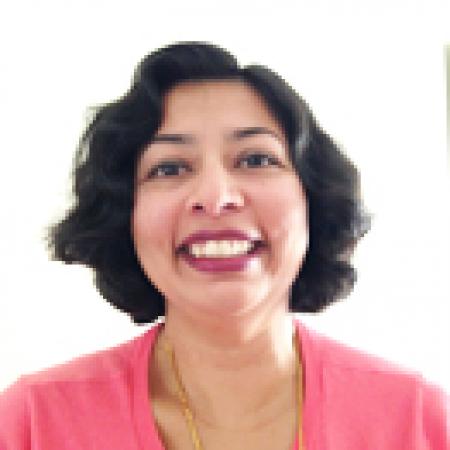 Joey M. Gupta
CEO and Founder
As a technical project manager, information architect, and business analyst, Joey's career has been focused on translating business objectives into technical solutions. Her goal is making technology understandable and usable for business owners. Joey also has expertise in vendor management and contract management. She has selected and implemented a wide variety of solutions ranging from open-source Content Management Systems to ERP systems to educational software. She is a certified ScrumMaster (CSM) with over 18 years of experience managing Software Development Life Cycle (SDLC) processes. Joey holds a bachelor's degree from Eastern Washington University and a master's degree from The Johns Hopkins University.
Lauren Rivera
CIO and Founder
Lauren is a "big picture thinker" who brings originality and freshness to her work. She enjoys presenting creative solutions to her clients and providing guidance as they work collaboratively to transform business needs into design. Her innovative ideas resonate with her clients and help shape their marketing plans and fulfill their business goals. Lauren has mastered how to blend technology with creativity. She has over 12 years of experience in design and marketing with a focus on User Interface design. Her area of special interest is accessible design based on Section 508 compliance. Lauren holds a bachelors degree from George Mason University.